Saturday, March 8th, 2008
The best little cafe in the world is just a few blocks from my house – it's a greenhouse and a cafe, and they make the most amazing breakfast sandwiches. This is usually a little Saturday morning treat to myself, but they were closed for the last few months!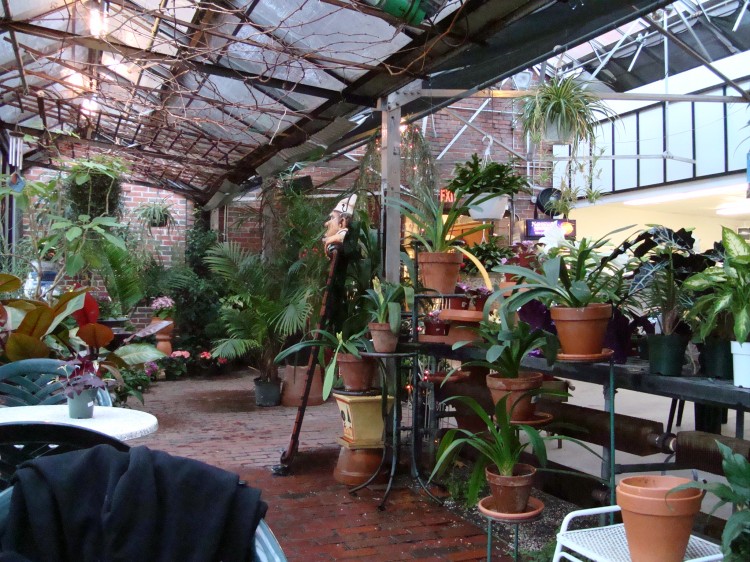 It was pouring rain. It's really hard to see in this picture, but the roof was leaking a lot. It sounded amazing.