Boston to Montreal cruise
Saturday, September 26th, 2015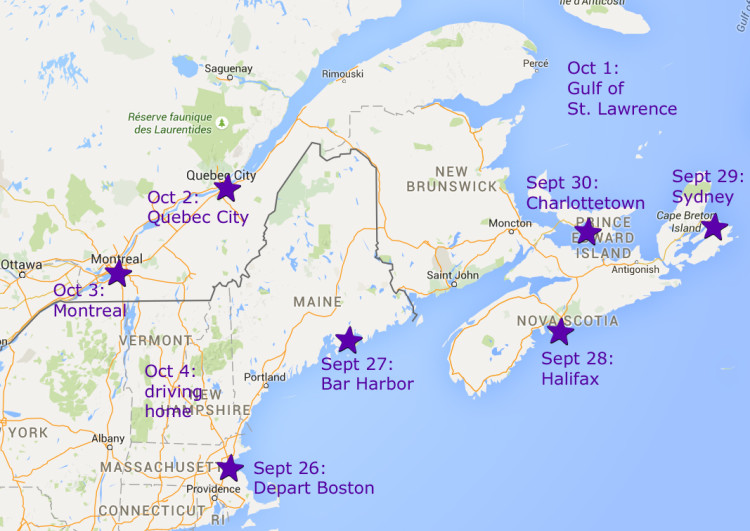 We decided we needed a full-week vacation, and it was time to cross an item off of our bucket list so, we took a New England and Canada cruise! We loved our honeymoon cruise so much, so we booked a week on another Holland America ship, the Maasdam, then we overpacked, we charged up our cameras, and headed over to Boston Harbor!
We spent 7 days watching the sunrise at sea, exploring beautiful cities, relaxing on the ship, watching the sunset, and having lovely dinners with lovely people. It's a pretty good way to live!
Check out this map for our itinerary: we left right from our very own harbor, which we were so excited about, then we headed up the coast of Maine, to Nova Scotia, then Prince Edward Island, around New Brunswick in the Gulf of St. Lawrence to Quebec City, then down the St. Lawrence River, ended in Montreal, and drove home through Vermont and New Hampshire. Click here to see our photos!