Newport, RI
Sunday, November 3rd, 2013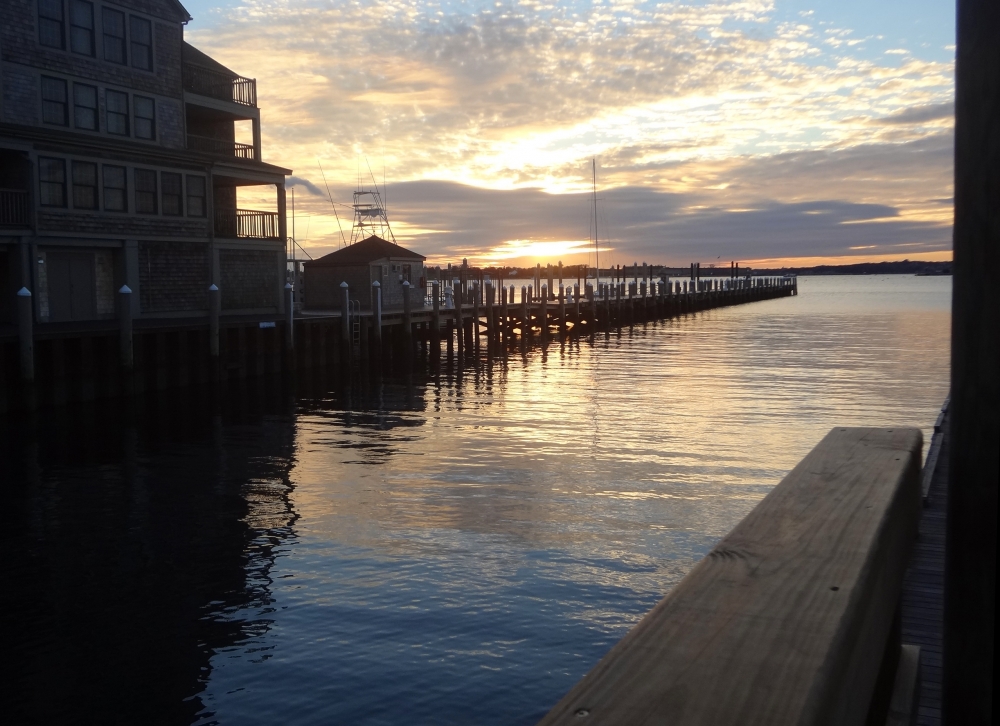 A few of us knew that we would all want/need a mid-Fall getaway weekend, so we picked one of New England's many perfect towns for a get-away weekend, Newport, Rhode Island, and we booked two rooms at one of Newport's many inns, Bouchard Inn and Restaurant.
We got really lucky because the restaurant was being renovated, so even on a busy weekend, the inn wasn't full. They upgraded us, and we were treated to an incredibly comfortable two-bedroom suite, with a kitchenette and sitting room between the two bedrooms. It was absolutely perfect to wake up to the smell of the complimentary pastries delivered to our room. We highly recommend the Bouchard Inn. We felt like this really nice guy was letting us stay at his really nice house while he was away for the weekend. Also, and I don't say this lightly: the bed was really comfortable!
Little did we know that it's Restaurant Week in Newport, and we had a few amazing meals. We started our adventure with an incredible lunch at Diego's, and we had a really delicious dinner at Fluke's. Not exactly fine dining, but we also had a really satisfying meal at Newport Creamery. This was one of my favorite restaurants when I was little, so of course, I had to order my favorite meal: a tuna melt and a super-chipper. Very good for the soul.
And … we saw some mansions (duh!). Click on the for my photos from our visit to three of the Newport Mansions
Tags: Newport