Christian Science Plaza
Thursday, July 28th, 2011
Met up with an old friend for dinner at the Prussia, and wandered around Christian Science Plaza before and after dinner. This is the Mother Church of Christian Science reflected in the pool. I love this area of Boston!

Best way to beat the heat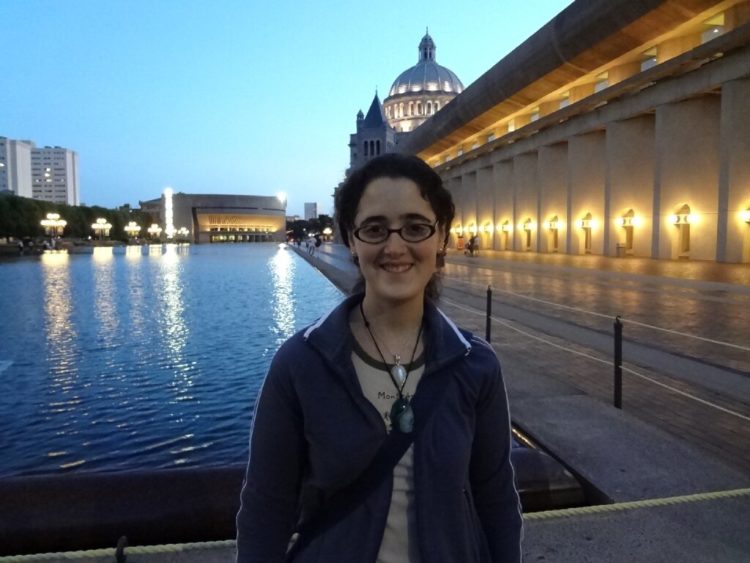 Best way to catch up with an old friend: take laps around a gorgeous reflecting pool as the sun sets, then head to Newbury St for ice cream. Thanks for a lovely evening, my dear!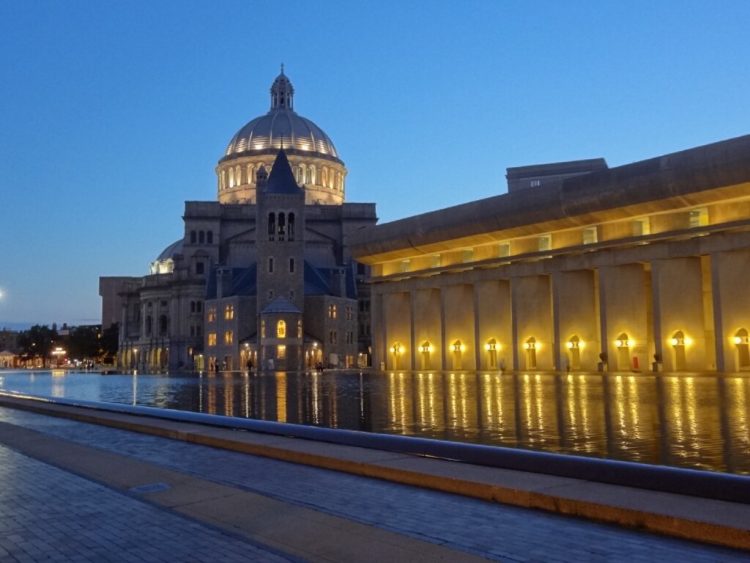 I love my new camera. And this church. This is the First Church of Christian Science (or the Mother Church), with the old church (the tower in front), lining up quite nicely with the new church (the dome and the bigger building in back). I highly recommend checking out the interior of both, and wandering around this Plaza at night.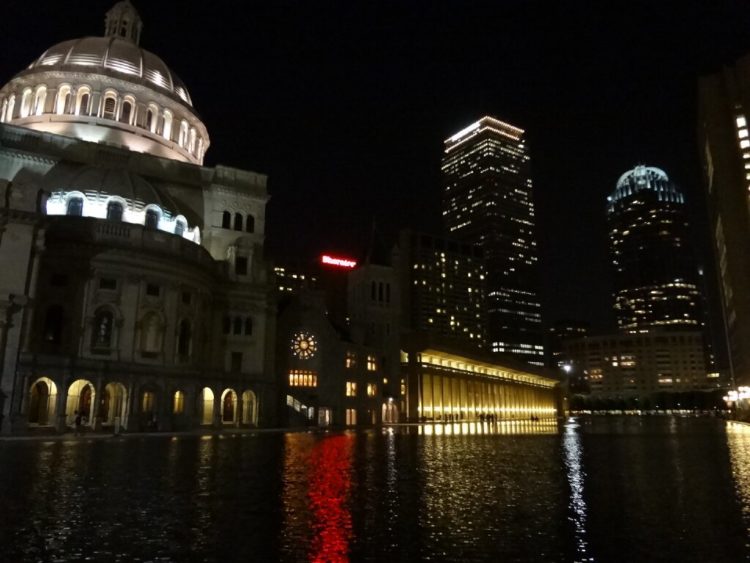 See what I mean? This is the Mother Church on the left, the Sheraton (in red in the background), the Prudential Tower (with the yellow lights at the top) and the 101 Huntington tower
Tags: Christian Science Plaza