Room of the Signatures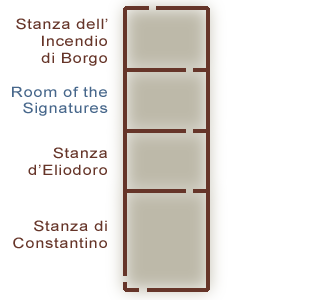 The Stanza della Segnatura (Room of the Signatures) was the study and private library of Julius II, and the original site of the Supreme Tribunal of the Apostolic Signatura. 
This is the first of the four rooms to be decorated by Raphael. The four walls of the room represent the themes of Theology, Philosophy, Jurisprudence and Poetry.
View a Virtual Tour of this room