San Francisco
Sunday, June 15th, 2014
After saying our goodbyes to the grooms in Campbell, we headed up to San Francisco. There's never enough time to explore such a great city … last year when we were in town for Lou and Jonathan's wedding, we got to drive through San Francisco for less than an hour, mostly at night. This time, we had about four hours. I've been out to San Francisco five or six times before to visit my dear Lou, and spending four hours with her was definitely better than none at all.
We met up with Lou and Jonathan in her old neighborhood, where I stayed with her in 2006 and 2007, and we walked a very familiar route a few blocks down to the ocean at the Cliff House and Sutro Baths. It feels like the end of the earth there since it's essentially the northwest corner of San Francisco, and there's an incredibly wide vista (see video below) … nothing but ocean until you reach Japan. I used to take walks down there every day, so it was great to be back!
Then, we headed over to the Legion of Honor (a museum and park) for amazing views of the Golden Gate Bridge, the South Bay and the Marin Headlands. We drove around a bit so we could see some more of San Francisco, and then after a stop for coffee and ice cream, our time together was over all too soon.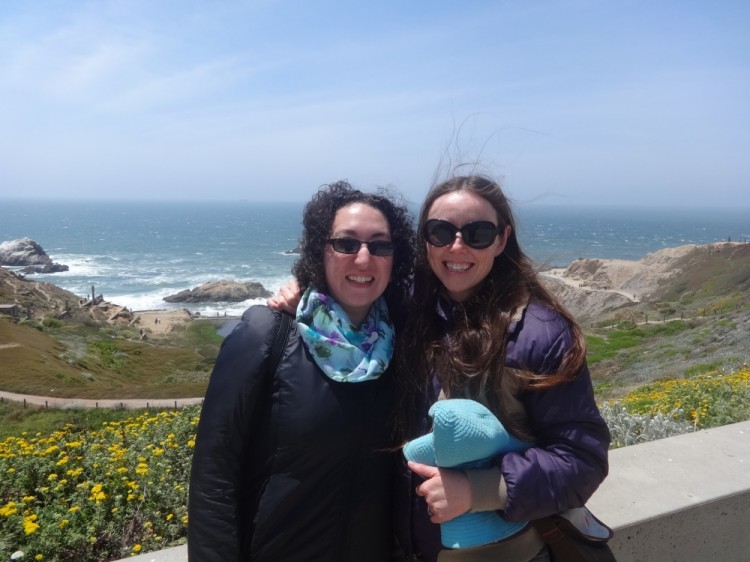 Tags: San Francisco