Isabella's Secret Garden
Monday, September 23rd, 2013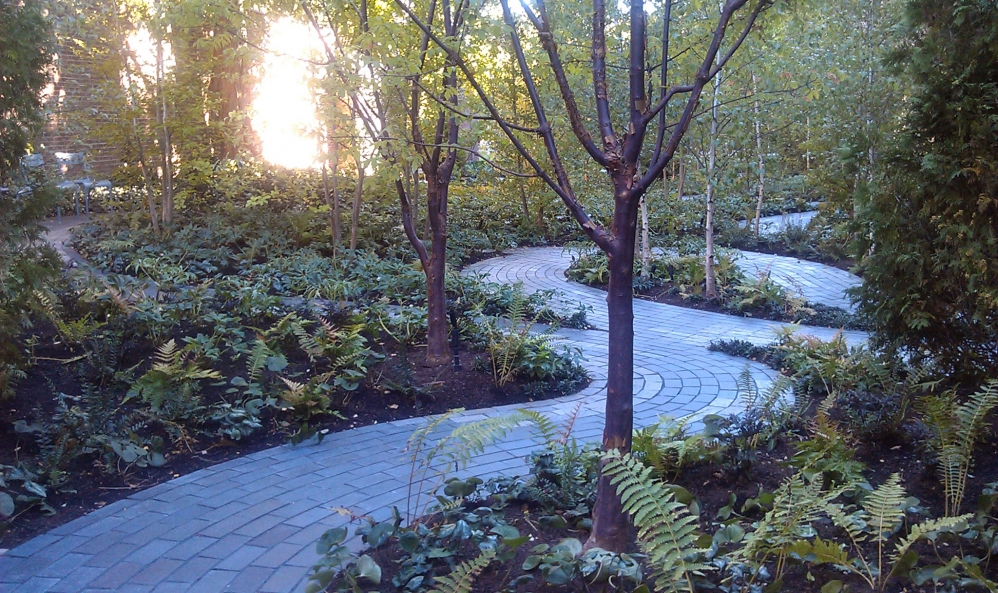 Mrs. Gardner loved gardens, and in addition to her spectacular indoor courtyard, she included a lovely little outdoor garden just outside of her palace. When the museum's annex was torn down to make way for the gorgeous new wing, the Monks Garden became a part of the construction site. Now, a year and a half after the new wing opened, the newly redesigned Monks Garden is finished!
The landscape architect created a space for visitors to meander through the greenery much like the way visitors meander through the galleries exploring Mrs. Gardner's eclectic collection. Similar to the galleries, your experience has everything to do with the lighting conditions.
I visited the new Monks Garden for the first time around 4:30pm. By that hour, the late September sun was hitting the tops of the trees, and the high-walled garden was mostly in the shade. I can't wait to visit the garden at other times of the day, in other seasons. I'm told that some of the stones in the path come alive in the morning light!
The plants in the garden are from all over the world, just like Mrs. Gardner's gardens in her own time, and it promises to be an absolutely gorgeous spring when the new plants are in bloom.
I had some time to kill before an evening meeting for the volunteers, so I sat in a comfy chair in the museum's living room (last 2 photos) and read a book on Venetian Renaissance painters.
Tags: ISGM