Adventures in Pasta-Making
Sunday, February 24th, 2013
Look at this beautiful creature …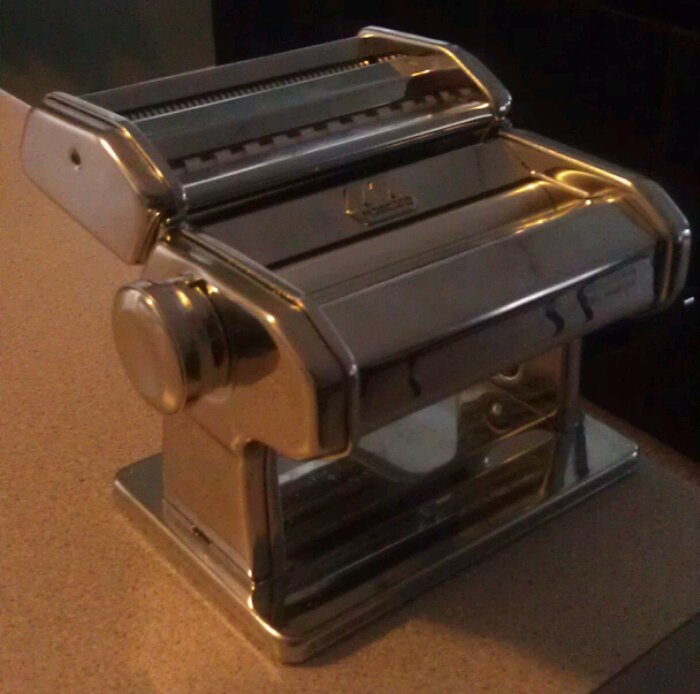 Trying a little experiment — this is pasta dough with herbs and spices mixed in
(salt, pepper, garlic and my favorite Italian seasonings grinder). It smelled amazing!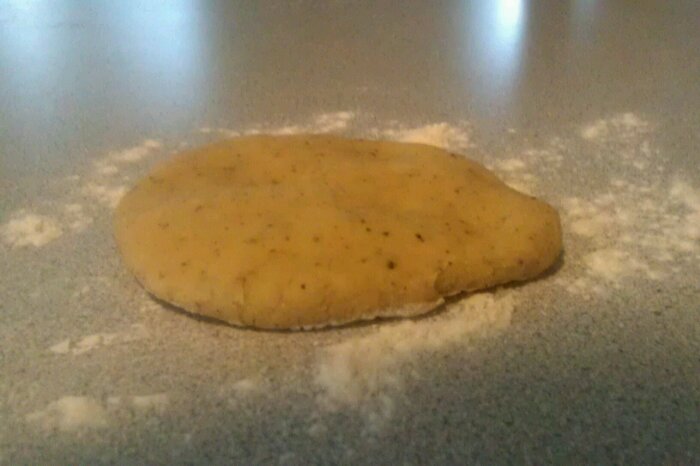 Now we're getting somewhere … and I'm getting pretty hungry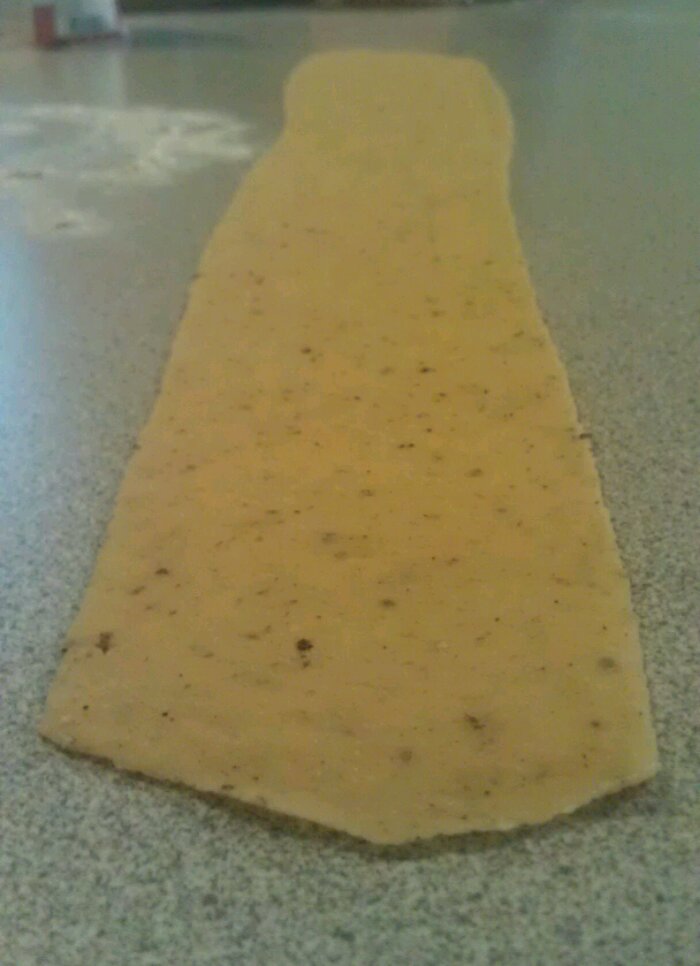 You gotta love a machine that does its job perfectly every time, without being plugged in to a socket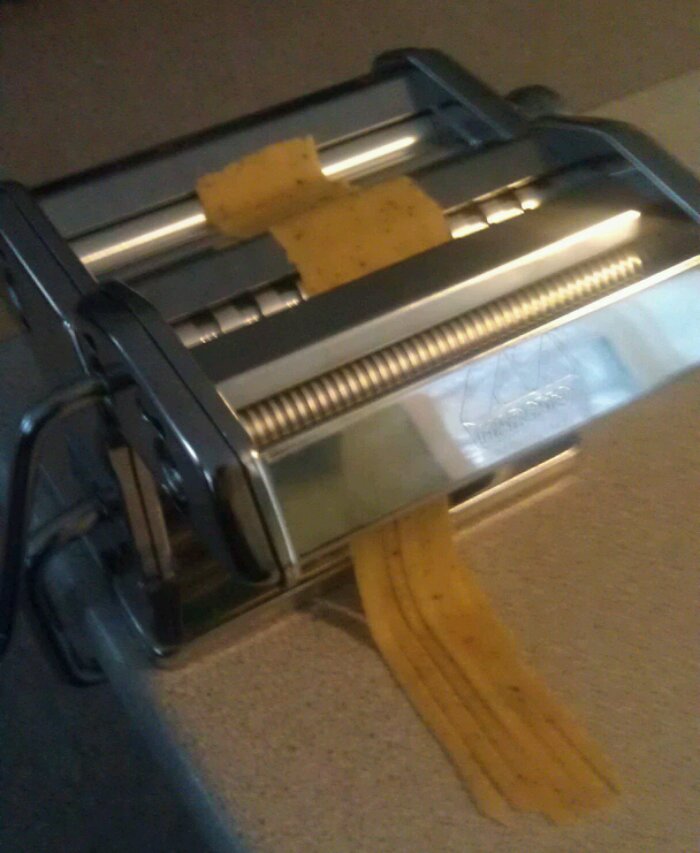 Until we get one of those fancy drying racks, the backs of chairs will have to do.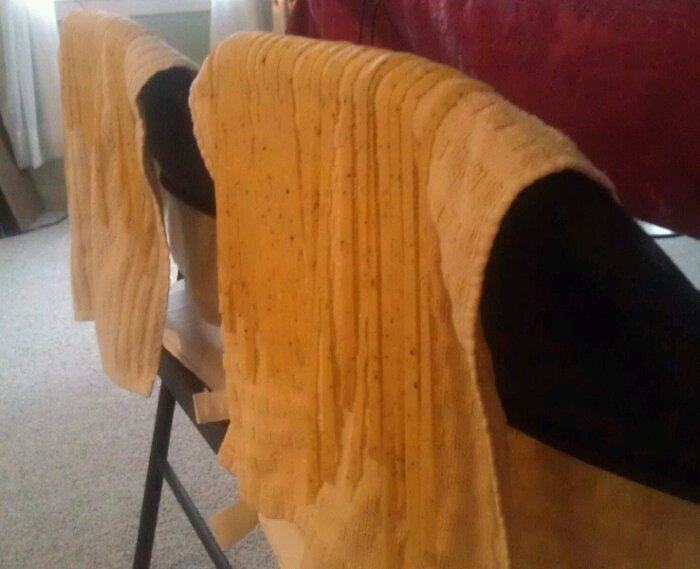 An hour later, into the pot they go. Did I mention how wonderful this smelled?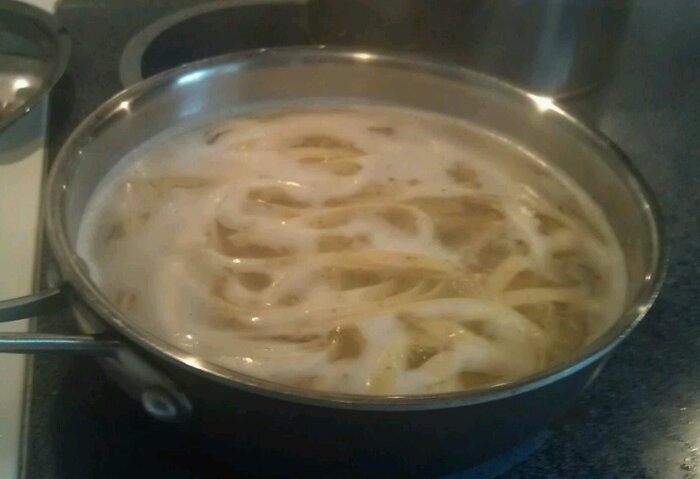 Seasoned pasta with butter and parmesan cheese. Success!!