Day 2 – Churches of Rome
Saturday, October 13th, 2012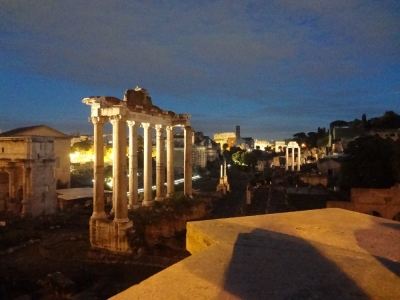 The view of the ancient Roman Forum

First full day in Rome, and we covered A LOT of ground. Rome is full of piazzas, fountains, museums, cafes and churches, and (maybe not a surprise?) I tend to focus on the churches. We went in to eight churches on our first day in Rome, five on our second day, and we finished off with six churches on our last morning in Rome.

That said, one of my favorite pictures from this day is of the forum. After a long day of walking around, we picked up the pace once we noticed that the sun was setting because of I know of a great spot to catch a view. We climbed up to Piazza del Campidoglio on the top of the Capitoline Hill, and viewed the ancient ruins of the Roman Forum (including the Colosseum a block away) just after the sun finished setting.











random related posts:
Tags: honeymoon