The Friday Before
Friday, March 2nd, 2012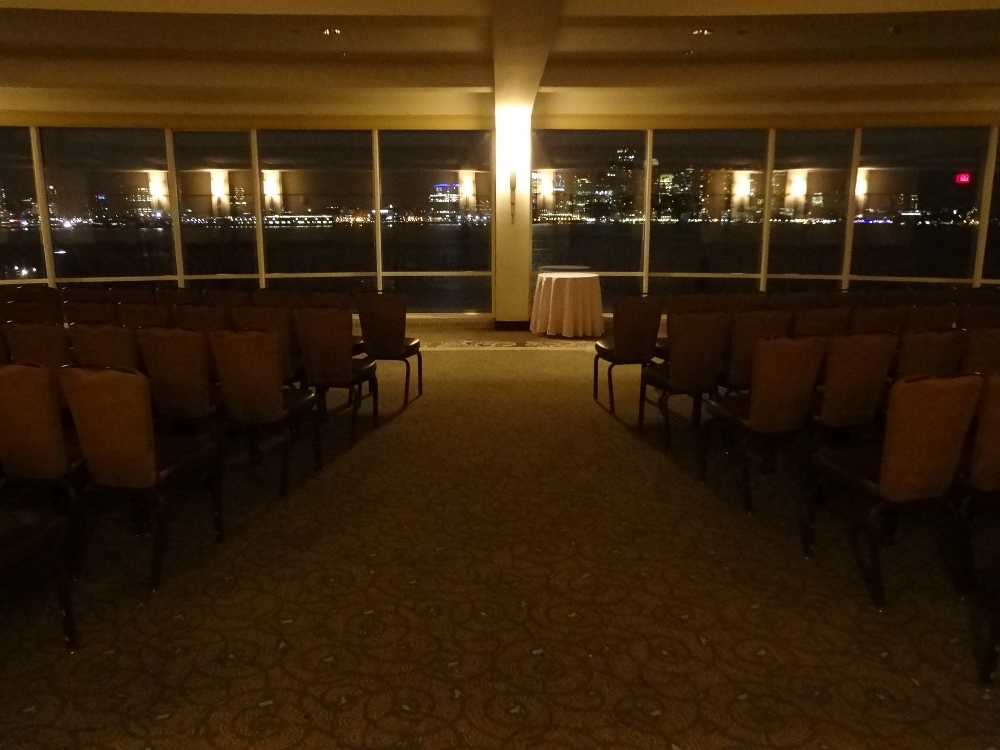 Our wedding weekend began in the hotel's restaurant – relatives arrived throughout the afternoon, and we kept adding on more tables until it looked like Thanksgiving! Every time I looked up, someone new had arrived!
That evening, we hosted a dinner at the hotel for our out-of-town guests, and then the ladies were invited up to my room for wine and chocolate before bed.
During dinner, Jen and I went upstairs to check out the ballroom so I could show her where she and the girls would stand for their reading during the ceremony. That took my breath away … This was the first time I saw the ballroom set up for our ceremony the following morning. Sneaking in there in jeans with one friend was MUCH different than walking in the room the following day in a white dress, with 120 of our nearest and dearest on their feet.